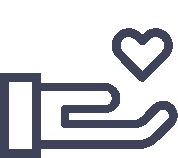 Let Leo Start Creating for You
Our ability to innovate and offer customised solutions has enabled us to keep on top of our markets, enhance our strategic partnerships and strengthen the competitiveness of both Leo and our customers. By raising our service levels and providing a complete solution for our customers, we solidify our long-term partnerships with win-win results. Giving you start to finish solutions means that you have the time and peace of mind to relax and focus on what you do best.
In 1982 the Leo Paper Group opened its doors as a traditional printing company. Since then we have grown into a leading global printing communications company, providing our clients with comprehensive services. Leo provides creative ways to communicate with your customers through product, printing, and new multisensory solutions that create value customers can see.
Bringing your imagination to life
The Global Leader In the Printing Communications Industry